9 Plus 5 Fundraising Campaign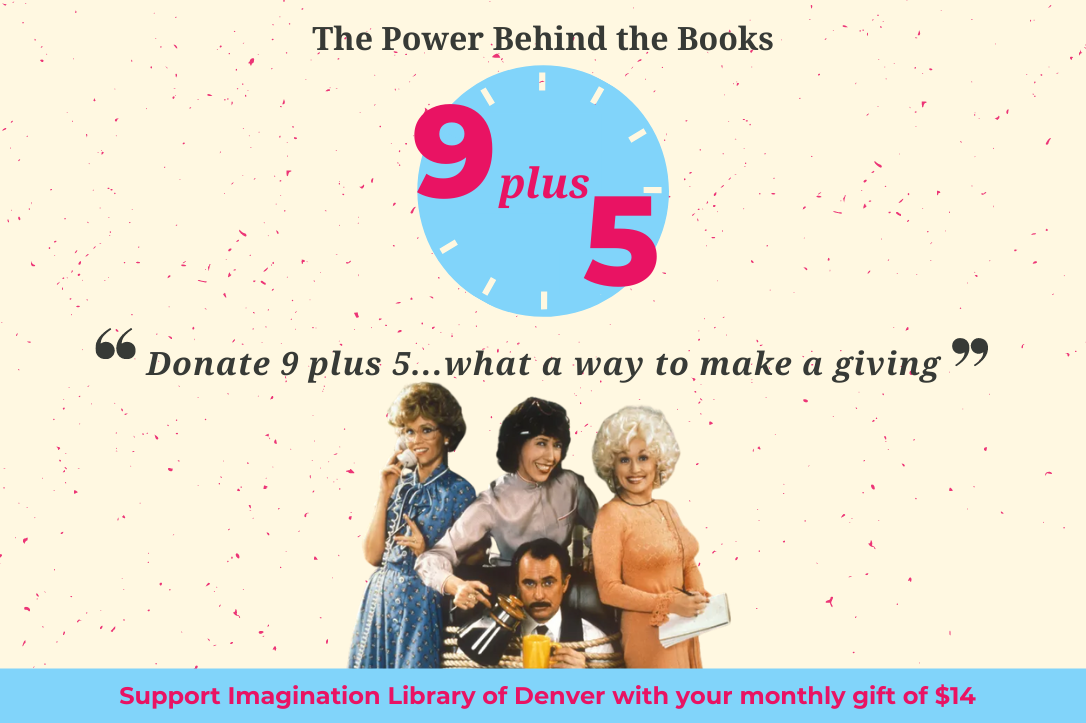 We're working...9 to 5 to put books into the hands of children - and we're launching our online fundraising campaign - 9 Plus 5!
Just $14 a month ensure books will be mailed, our program can expand and more children will be mailed books.
Help us Strengthen Denver Though LIteracy.
Donate now!